Our Field
Flagstaff Flyers Power Flying Field
Our field is located 15 miles Northeast of Flagstaff on the Leupp Road at mile post 433. Visitors are welcome.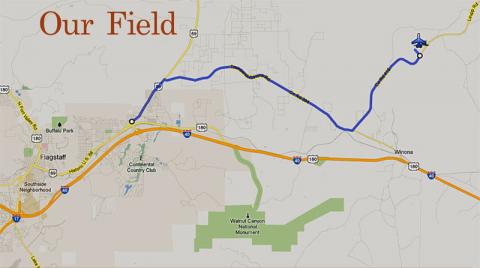 Normaly members of the Flagstaff Flyers can be found flying on Sunday mornings.
Don't have a plane yet?
Our trainer aircraft are available by appointment.
Tip: Get to the field early to avoid the wind.
Flagstaff Flyers Radio Control Airplane Club • PO Box 31251 • Flagstaff, Arizona  86003
Charter member of the Academy of Model Aeronautics (AMA) and District X, Charter Number 2456